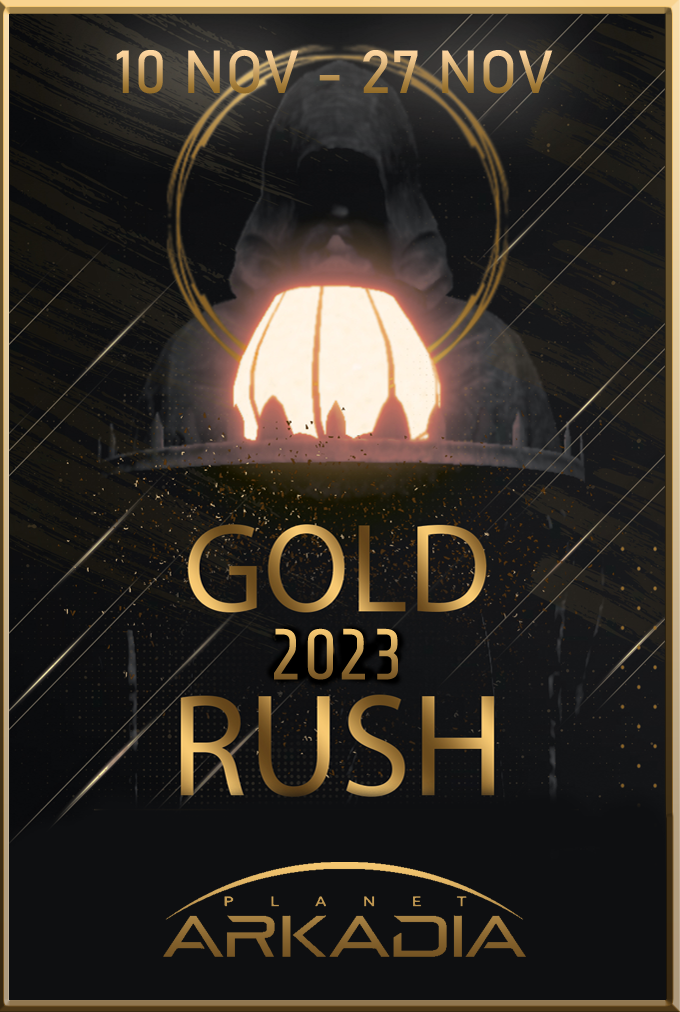 The miners haven't been forgotten. As you mine Arkadia every claim will award points towards the 'Gold Rush 2023 – Mining' mission, the larger the claim the more points are possible to gain.
The winner is decided on your accumulated points, most points gained will give you position one in the event and the winner of the first prize. The player with second most points gained will win the second prize, and so on.
You can mine anywhere on Arkadia, Arkadia Moon or Arkadia Underground.
The Gold Rush Questgiver is located at /wp [Arkadia, 11214, 9675, 248, Gold Rush Questgiver] near the Aakas teleporter as the event starts.
Mining Prize list
1: Terra Amp 5 Gold Rush
2: Terra Amp 3 Gold Rush
3: Terra Amp 1 Gold Rush
4: TerraMaster 8 Gold Rush & Rock Ripper 3 Gold Rush
5: TerraMaster 8 Gold Rush & Rock Ripper 3 Gold Rush
Item Stats
Terra Amp 5 Gold Rush
TT: 325 PED
Decay: 450 PEC
Rec Level: 5
Eff: 22.5
Terra Amp 3 Gold Rush
TT: 300 PED
Decay: 250 PEC
Rec Level: 3
Eff: 12.5
MAKE SURE TO ACCEPT THE MINING MISSION AS THE EVENT STARTS
Location: /wp [Arkadia, 11214, 9675, 248, Gold Rush Questgiver] Mission: Gold Rush 2023 – Mining
DO NOT ABANDON MISSION OR YOU WILL LOSE YOUR POINTS