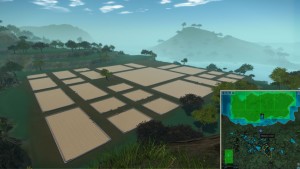 Land Plots
Land plots have been officially released on Arkadia. The small village is called "Miltons Crest". You will see when you open your mini map it is north of the Racing Track just south of Sanctuary Cove.
The Co-ordinates are: 20208-28364
There are currently 29 Land plots on Planet Arkadia. Please note that terraforming and construction of the surrounding area will commence in the near future bringing with it a new teleporter, surrounding decoration, and new upgrades to the area to make it a desired location
Oratan Attacks are Back
The Oratan have started their attacks on Firebases again but for some reason, they are extremely edgy about the activities on Planet Arkadia. Their attacks will be unexpected at the following bases.
– Repulse Firebase
– Courageous Firebase
– Steadfast Firebase
There is news that Oratan Immortals are on their way… when they appear will be a mystery as reports need to be shared by members of the community.