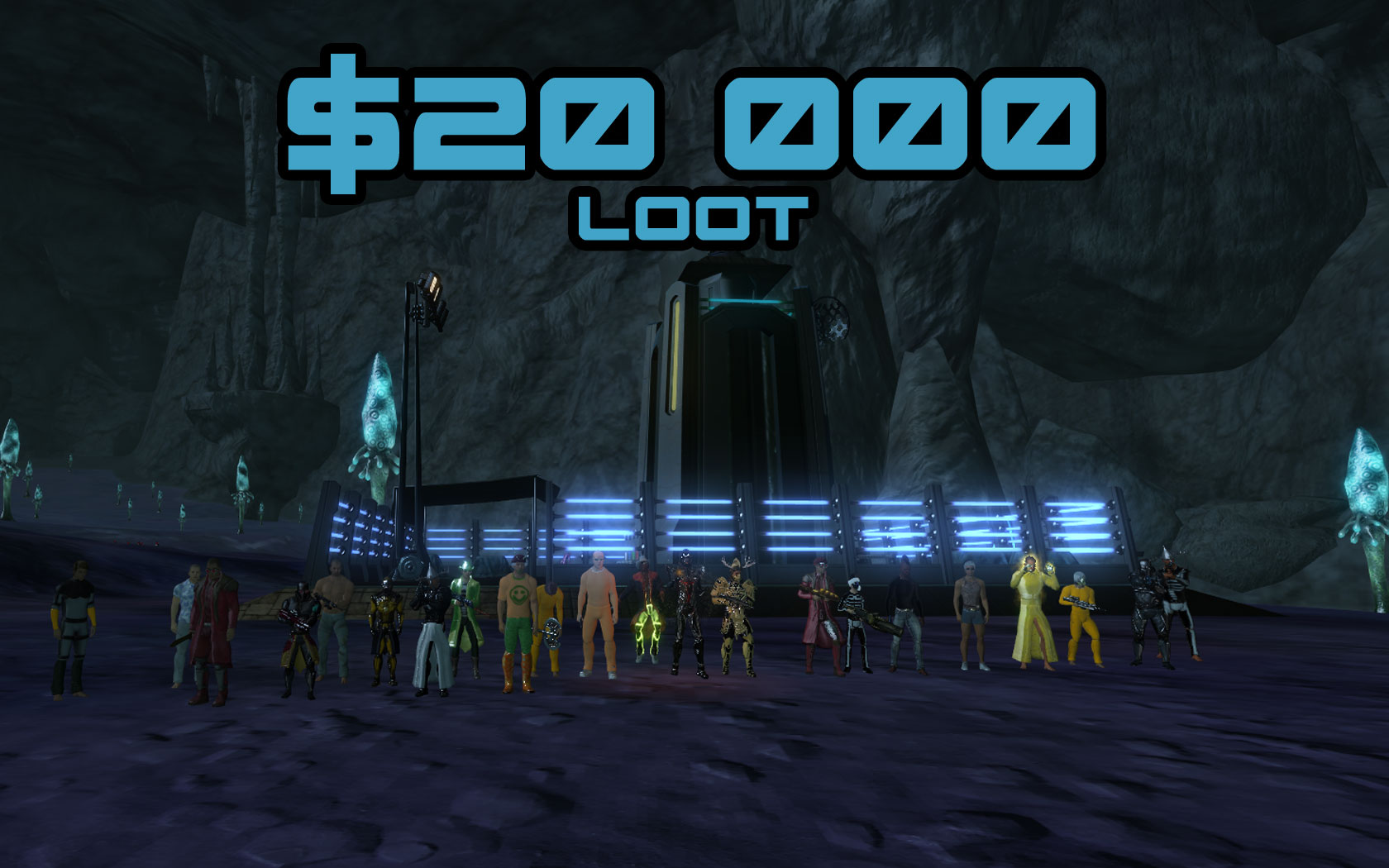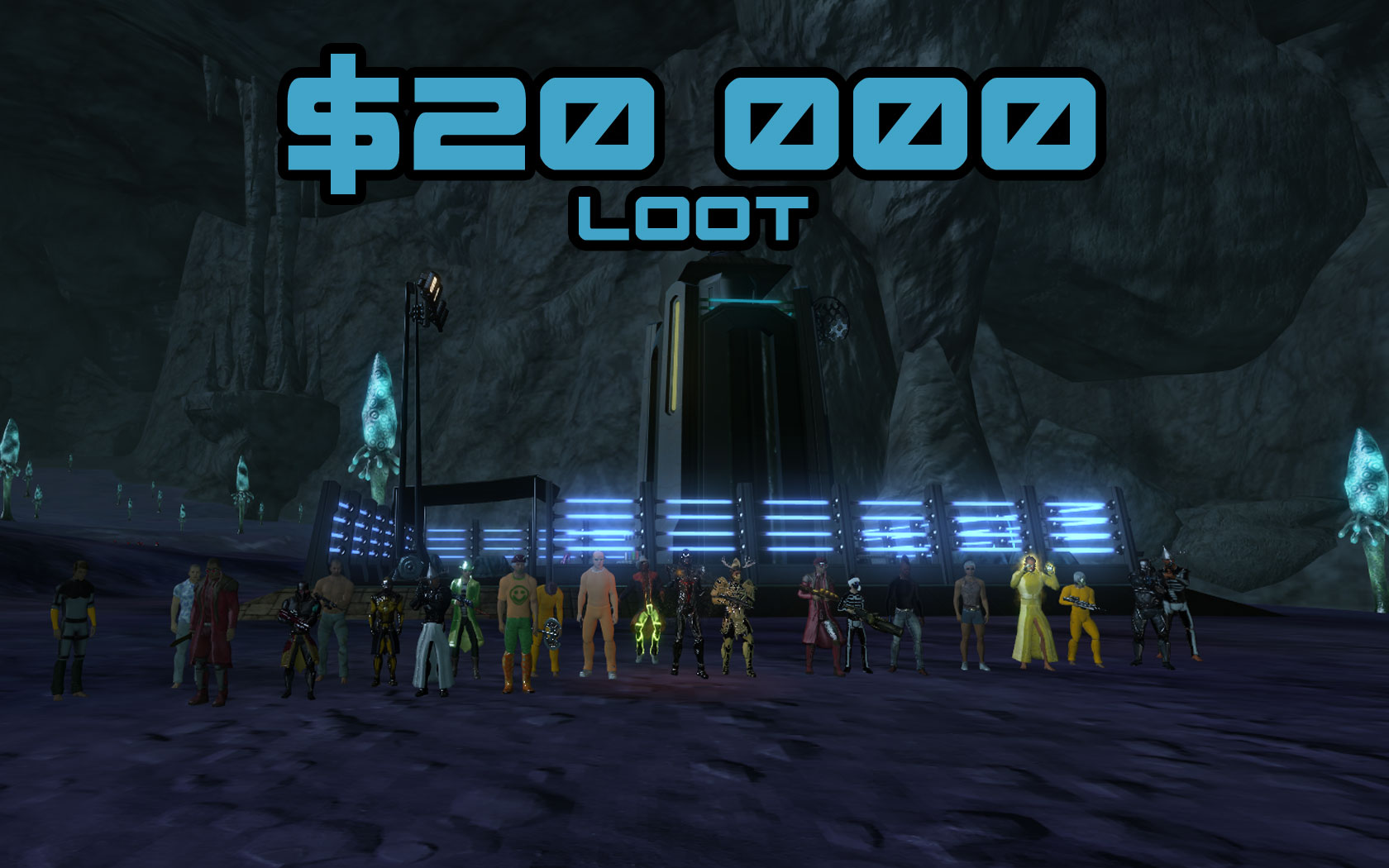 Singapore – 8/3/2014 - Planet Arkadia, a virtual treasure hunting themed planet in the Entropia Universe, announced today several players were rewarded with the second largest hunting loot in Entropian history while defending the new Underground region against the threat of the Smuggler movement.
In the game players were introduced to the illegal movement dubbed "The Smugglers" and were requested by the Arkadian Colonial Administration (ACA) to protect the Arkadian Underground from being plundered and pillaged. Colonists from across the Entropia Universe came together as one to stand and fight.  They were greeted with an outstanding loot of $19,473 that will be part of an All Time High (ATH) that is recorded in a database and will be highly visible for all players.  The winner's names will go down in history as the defenders of Planet Arkadia and as pioneers of Entropia Universe.
Each player walked away with nothing less than $500 of value in loot after they destroyed a "Smuggler Droid MK2″, a nasty form of technology constructed by the Smugglers to gather information and destroy anything with which it comes into contact.
"Planet Arkadia is a vibrant and growing economy within the Entropia Universe and we are pleased to see the rewards earned for players who were having loads of fun as usual in this event" said David Dobson Managing Director of Planet Arkadia Pte Ltd.
On March 26, 2014 Planet Arkadia announced the offering of Arkadia Underground Deeds, which will make up the world's first $1,000,000 virtual property. Arkadia Underground gives all players a unique opportunity to participate in virtual land investment within Entropia Universe allowing players to share in the revenues of Arkadia Underground and receive dividends on a daily basis.
This innovative offering by Planet Arkadia enables players to participate in up to 200,000 deeds that have been priced at only 50 PED (or $5.00) per deed in direct response to player demand for more opportunities to invest at a lower entry price. The Real Cash Economy has been developed over a 10 year period providing a solid foundation for the virtual economy as all in-game currency 'PEDs' are transferable to US$ at a fixed rate of 10 PED for each dollar, unchanged for over 10 years. Importantly, participants are able to withdraw their earnings back to their real life bank accounts at any time.
Entropia Universe is the world's largest Massively Multiplayer Online Real Cash Economy (MMORCE) game. Players have no monthly fees, but deposit and withdraw real funds to enjoy their adventures on any planet in the Entropia Universe. To download the free game please visit www.planetarkadia.com.
About Planet Arkadia Pte Ltd
Planet Arkadia Pte Ltd is an independent game developer based in Singapore and was founded in 2010 to bring the virtual world of Planet Arkadia to life within the Entropia Universe.  Arkadia's mission is to bring the highest quality MMO gaming experience to Entropia Universe players and a rewarding yet social home for the growing reams of Arkadians. http://www.planetarkadia.com
About Entropia Universe AB 
Entropia Universe is the largest Real Cash Economy Massively Multiplayer Online Game in the world. Entropia Universe offers players the ability to participate in a unique virtual world where they have no monthly costs. Its innovative real money economy uses a virtual currency which has a fixed exchange rate with the US dollar. This allows players to deposit and withdraw real funds for their adventures on any virtual planet or in the real world. Entropia Universe uses a state of the art graphics engine to deliver the highest quality visuals in an MMO today.
For more information on Entropia Universe please contact us at the email below or go to our website at www.entropiauniverse.com.
Source : Gamasutra