The following are changes that come with Planet Arkadia Update 2016.2. This information is provided, to the extent that the IFN and ACA are at liberty to discuss at this time. Log in today and check things out for yourself, to discover how the changes affect you!
***
​
IFN & Herman Industries presents the all-new A.N.U.B.I.S system available to everyone in the IFN with rank Sergeant or higher (higher level upgrades unlock at higher ranks). With this system you will be able to gain access and upgrade over 40 different versions of existing specialized Herman weapons, some examples of what is available:
Herman LAW-5 Arctic MK.I (L) – Increased Critical Damage by 10%

Herman ASI-21 Jungle MK.I (L) – Focused Blow 1%

Herman ARK-54 Desert MK.I (L) – Skill Gain – BLP Weapons 10%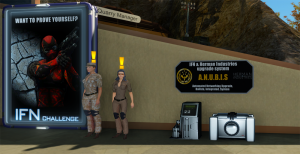 Three (3) shops in Celeste Harbour have had their shop fronts customized
Cat's Wishing Well

Owner: Catiana Cat Well

Location: Celeste Harbour North #20

Scarlet Crypt of Shadows
Owner: Kara RavenJade SummerWind

Location: Celeste Harbour North #14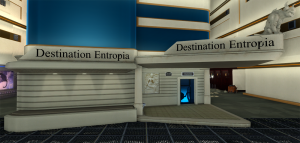 And to keep it nice and clean with all the foot traffic the ACA has deployed a few sweepers to keep the area as clean in the future as it's been in the past. So please show respect for Vlad and Hitaishi, and keep out of their way.
Missions Updates
Oratan Payback Mission II+ will now award you with daily skill gains

Monura Male and Female stage 2 will now also reward you with skill gains

Additional Oratan Payback missions are added
Land Areas Renamed
Dark Knights Island is now known as Mutation Station

Arkadia Land Area 4 is now known as Sentosa's Reach
***​
General fixes
Oratan Payback Mission XII is fully functional

New Arrivals Hangar will issue a passport automatically to any new player who might still be missing theirs